We are all quite familiar with professional sporting events. Under normal circumstances, a professional sporting event features professional athletes. What if I told you that this isn't always the case? In golf, there's actually such a thing as "Pro-Am."
So what is a Pro-Am in golf? A golf Pro-Am is when both professional and amateur golfers play against each other in a tournament. Most pro-ams are single-day tournaments, and teams typically consist of one professional golfer paired with four amateurs.
Athletes are generally divided into two categories: professionals and amateurs.
Professionals are those athletes who are paid to play. These athletes are eligible to win prize money at a golf tournament. Generally, an amateur is not eligible to collect prize money for a victory in a golf tournament.
How does it work?
Most pro-ams are single day tournaments.
There are usually two separate options to play: in the Monday pro-am or in the Wednesday pro-am.
Monday pro-ams generally feature lesser-known players, and entry fees are lower as a result.
Costs to participate in a pro-am event may vary.
Depending on the tournament, entry fees can range from $2,500 to $10,000.
It is important to note that many of these entrance fees are charged per foursome. Of course, every rule has an exception.
One of the most prestigious, invitation-only pro-ams (the AT&T Pebble Beach Pro-Am) can set you back around $25,000 per person.
In some cases, entry fees go to fund the actual tournament. In other cases, the fees help fund the tournament's charitable contribution to the charity of your choice.
The established group in a pro-am event usually consists of one professional golfer paired with four amateurs. There are usually two sessions: a morning session and an afternoon session. An awards reception usually follows the sessions and this is where the awards are handed out.
Participants in the pro-am event also expect to receive cool gifts at the end of the event. This can be anything from golf balls to hats to duffel bags to t-shirts. Typically, the loot bag is made up of items donated by sponsors, so it really depends on who is sponsoring the event.
Other special loot can be anything from spirits to cameras to even golf equipment, such as special golf clubs or credits for a specific brand of golf clubs.
Purpose of a Pro-Am in Golf Event
Pro-Am events serve a variety of functions and benefit various groups of people depending on how they are linked to the event.
Professionals participating in the event have the opportunity to interact with potential sponsors and contacts. Many professionals earn additional income by being the face of a product and advertising for a product. Building connections and forming relationships can help the professional expand their earning potential by establishing new business.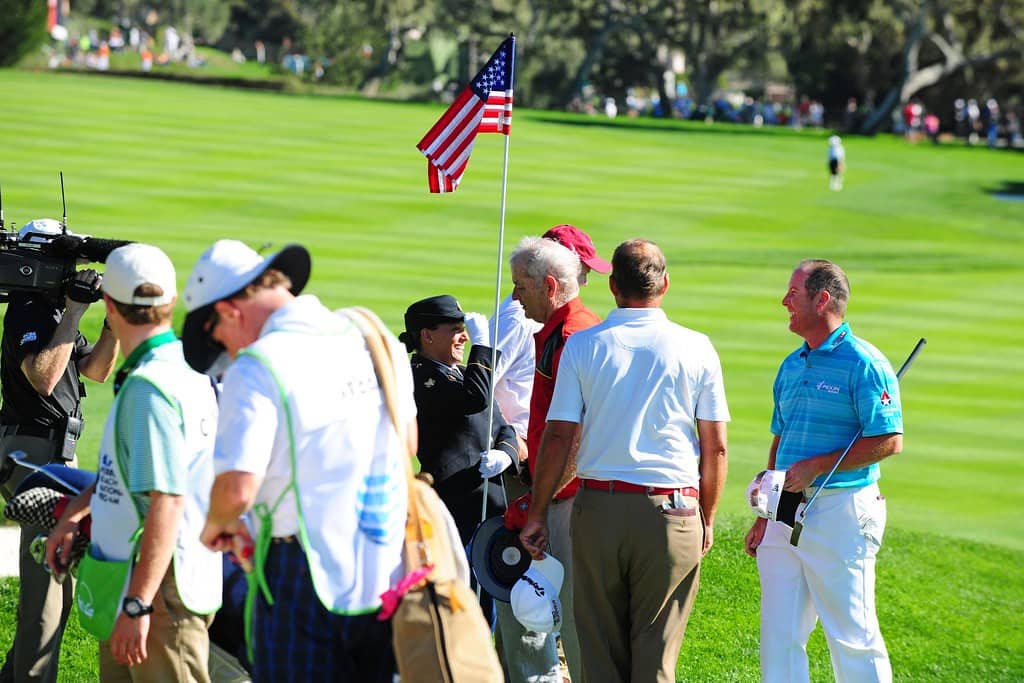 The club that organizes the event has the opportunity to increase its exposure. The exposure helps the club gain credibility and be eligible to host bigger events in the future. It's a win-win because bigger events mean more revenue and more revenue means a better golf club overall.
Sponsors have the opportunity to give away places in the tournament to commercial affiliates, thus building and strengthening business relationships.
Finally, fans have a chance to see what it's like to be a professional golfer. They receive the complete Treat as well as the opportunity to play golf alongside some of the finest players in the world. The experience is a confidence booster and an opportunity for an amateur to gain guidance from a world-renowned golf star.
How to Participate in a Pro-Am in golf Event
So you're probably wondering how you can join in on the fun and sign up to participate in a pro-am tournament.
The process is quite simple.
Find an event you'd like to play in and check the rules and regulations to sign up. A simple online search or the event's website will generally yield information regarding the registration process and entrance fees. You can also contact the club hosting the event directly for information on how to participate.
Most events host a pre-event party called a matchmaking party. This is where you'll meet your pro and mingle with some of the other players taking part in the event.
Benefits of playing in a Pro-Am
There are several benefits for amateur golfers who choose to compete in a pro-am event. Playing golf with a professional gives the aficionado the opportunity to get feedback and learn ways to improve their golf game.
Pro-am events are frequently more casual, and there is less pressure on a golfer than in a fully professional tournament event. This gives both the professional and the hobbyist a chance to relax and interact on friendlier terms.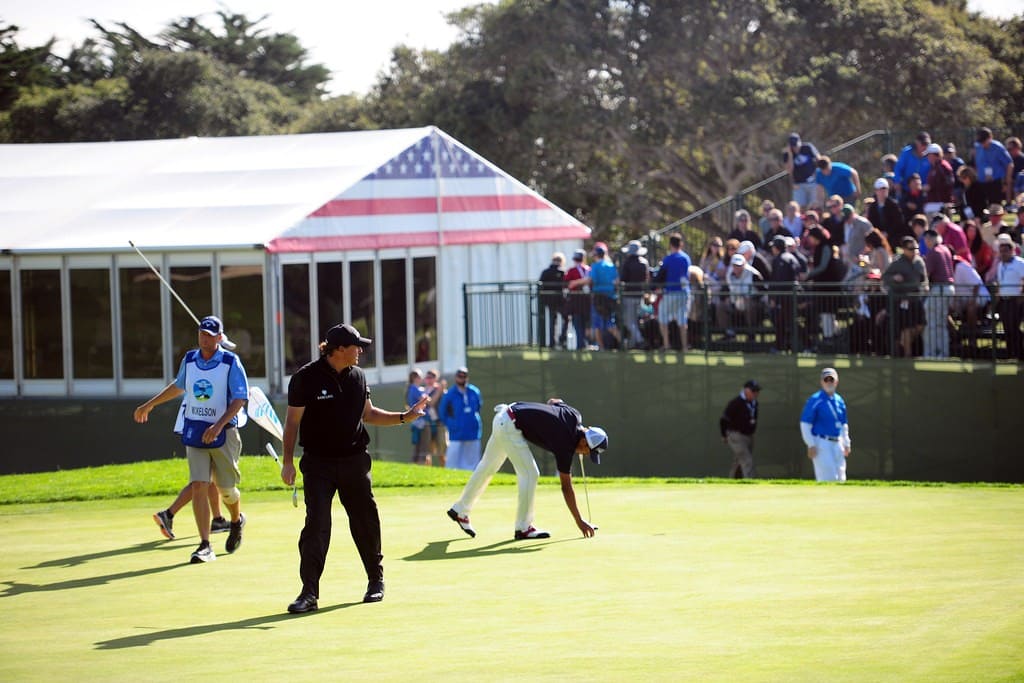 Depending on the professional in your group, you can learn the secrets of the game and special tips and funny stories.
There are normally a number of pro-am tournaments available for both men and women. Each year, the PGA and LPGA both hold a number of competitions.
Other meanings of "Pro-Am in golf"
However, the phrase "pro-am" has multiple meanings in golf.
In some cases, a pro-am does not refer to a tournament involving professional and amateur golfers. Instead, the phrase might apply to a specific person. The term describes someone who can be between an amateur and a professional.
This person is also known as a "semi-professional." The individual may play at a high level and be very skilled and may win some cash prizes in some tournaments, but he does not make a full-time living playing the sport.